Where your money goes
92 cents of every dollar you donate goes directly to our filmmaking and dialogue programs. Learn more about how your contribution is empowering youth to build peace.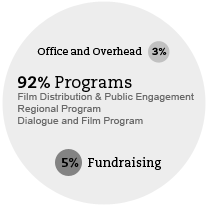 more
October 6, 2014
September 30, 2014
more
E-Newsletter
Subscribe to our E-Newsletter and stay informed about our latest news. Your details will not be shared, we respect your privacy.