Where your money goes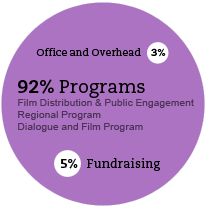 Donations are currently being applied to our next dialogue, filmmaking and community engagement program. If for any reason we are unable to secure adequate funding for the program, unused donated funds will be used for a different program that is aligned with our mission and vision.
Cheque or Money Order
Donations should be made out to 'Peace it Together Society' and mailed to:
Peace it Together
Suite 404-1855 Nelson Street
Vancouver, British Columbia
Canada V6G 1M9
Canada Helps
Peace it Together also accepts donations through CanadaHelps.org.

Corporate Matching
Many companies in Canada generously match the charitable donations made by employees.
Click here to see if your employer is one of them.