Where your money goes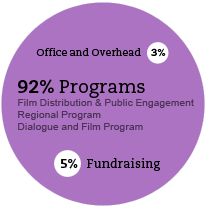 *Does your employer match your donations?
Find out here
!*
Cheque or Money Order
Donations should be made out to 'Peace it Together Society' and mailed to:
Peace it Together
Suite 550- 425 Carrall Street
Vancouver, British Columbia
Canada V6B 6E3
Canada Helps
Peace it Together also accepts donations through CanadaHelps.org.

Donate Airmiles
A large cost to our program is transportation to and from the Middle East. Airline points are greatly appreciated. Please email info@peaceittogether.com for more information on how to donate Airmiles.