Peacing it Together
Erik Paulsson (Producer/Director/Editor)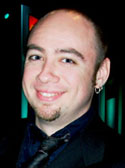 Erik Paulsson is an award-winning producer/director of documentaries and feature films. He is a graduate of the Canadian Film Centre for advanced film studies as well as Concordia University's undergraduate film program.
In 1999, Erik founded his company Red Storm Productions. Under the banner of Red Storm, Erik has produced six films to date, Peacing It Together (2008), Eve & the Fire Horse (2005), Army of One (2003), Say I Do (2002), Protection (2000), and Island of Shadows (2000).
His latest feature film, Eve & the Fire Horse, won the Special Jury Prize in the world drama section at the 2006 Sundance Film Festival, as well as numerous other prizes, Army of One, produced for the BBC and CBC, won Best Canadian Feature Documentary at Hot Docs, and was released theatrically across Canada in the spring of 2004. Island of Shadows, a one hour documentary produced for CTV, won a Gemini Award and three Leo Awards including Best Director for Erik's directorial work. Protection is the multiple award-winning theatrical feature directed by Bruce Spangler. Among it's many accolades include the Vancouver Film Critics Award for Best Canadian Indie Feature, Best First Feature at the Victoria Film festival, and the Silver Platter at the Figueira da Foz Film Festival in Portugal. Say I Do, a one-hour documentary produced for CTV, premiered Hot Docs 2003. His most recent documentary Peacing It Together follows a group of Israeli, Palestinian, and Canadian youth who participated in the 2006 Peace It Together program and will be released in the Fall of 2008.
Nova Ami (Director)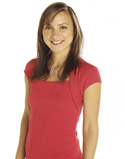 Nova Ami is a documentary filmmaker, television host, and writer based in Vancouver, Canada.
Her documentaries have screened at international film festivals and have been broadcast on television around the globe. She is the co-founder of Red Storm Productions, an award-winning independent production company. Her body of work includes Say I Do* (following Filipino women who came to Canada as part of the global mail-order bride phenomenon), Secrets* (exploring the landscape of teen sexuality), and Peacing it Together (a gathering of Palestinian and Israeli youth who experience the challenges and triumphs of filmmaking while they embark on the process of peace). She also co-produced Army of One*, (about three young recruits who joined the U.S. military post 9/11), which won Best Canadian Feature Documentary at Hot Docs.
Most recently, Nova has served as a "triple-threat" (director, host, and writer) on the Canadian technology and innovation television series, The Leading Edge. For six seasons, she was also the host and segment producer of GVTV*, a series about urban issues in the Greater Vancouver region.
Nova graduated with distinction from Concordia University's Communication Studies program in Montreal. Prior to that, she studied theatre at the prestigious Studio 58 in Vancouver.
*Credited as Arlene Ami
---


Home | About the DVD | The Films | The Filmmakers | Credits | Photos | Feedback | Contact
© 2009 The Peace it Together Society. All rights reserved.
site by studioblanc.com